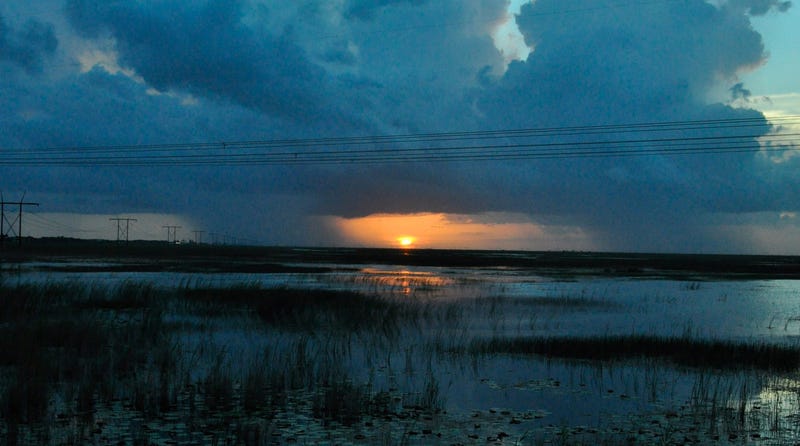 It was 7 sharp, the sun was setting, it was time to head out on a different adventure, this time I was going to a place I always wanted to go, a place I knew it wasn't so far from home, but somehow after all these years never ventured to.

Took again my trusty 20$ bike and my bag, am I forgetting something? Nah! I'm good to go!

Hit the road, cut through the police station, went under the highway... and next to the State Road, I found the water canals...
But something was not right, I don't remember seeing that pipe... blergh! it's blocking my view!

So, I took the trail that seemed to lead nowhere to see if there was an opening for a good photo...
ten minutes later... nothing!
The trail ended, and there was a hill, and I thought to myself, hills here in S. Florida? well that was weird, is this what I think it is?

And there they were, The Everglades, if it wasn't for those cables it would have been a perfect picture!
I stood there for an hour...
Two hours...
When it got dark I realized that maybe it was time to head back home... but I will go back, I will definitely go back!